The Best Subaru Dealership in Tampa, FL? It's Reeves Subaru of Tampa
Discover Why Reeves is Considered the Leader Among Subaru Dealers in Tampa, FL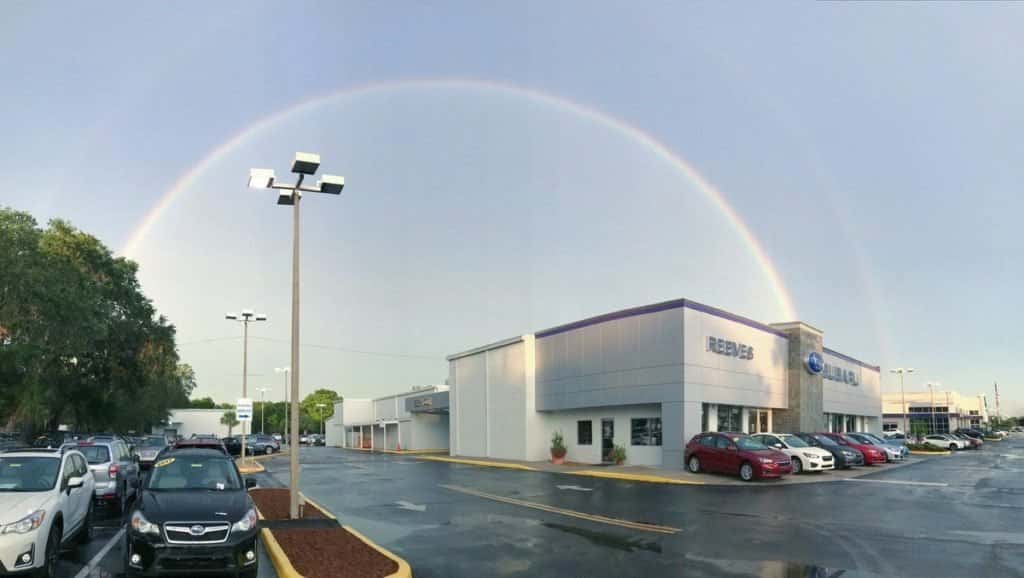 Anyone who has ever bought a car through a dealership knows that the quality of that dealership experience will largely set the trend for their ownership experience down the road, but they also probably know that not all dealers provide the same level of satisfaction. In fact, some dealerships are nothing short of disappointing. At the same time, some dealers do everything they can to go above and beyond. So which is the leader among Subaru dealers in Tampa, FL? There's only one– Reeves Subaru of Tampa.
What does Reeves Subaru of Tampa do that stands out from other Tampa Subaru dealerships? Here are a few things our customers tend to bring up repeatedly.
3 Things that Make Reeves Subaru of Tampa the Leader Among Subaru Dealerships in Tampa, FL
The best Subaru selection in Tampa
Are you looking to find the perfect reliable adventure vehicle for your lifestyle? You'll find it at Reeves Subaru of Tampa. We've worked hard to build and maintain the largest inventory of new and used Subarus that you'll find at any of the Subaru dealers in Tampa, FL. Whatever model, trim, and even color you want, you'll find it at Reeves.
The best Subaru repair in Tampa
At Reeves Subaru of Tampa, we're a part of the Reeves family of dealerships, a highly acclaimed family of dealers that has been providing its services for more than 45 years. Over the course of that time, we've become the unrivaled experts at providing Subaru service. Whether you need help with the sales processes, assistance with financing, or want the best Subaru repair and maintenance that Tampa has to offer, we have what you need.
The best Subaru specials in Tampa
We strive to consistently provide the best Subaru specials in Tampa. Whether you're taking advantage of our special leasing and financing rates, or our everyday low prices, we'll help you keep your bank account happy.
Find Out Why Other Tampa Subaru Dealers Can't Compete with Reeves
Now find out why we're considered the leader among Subaru dealers in Tampa, FL, for yourself. Visit Reeves Subaru of Tampa today, and discover how our selection, service, and specials make us #1.
Check out our expansive new and used Subaru selection online, or call Reeves Subaru of Tampa at (888) 378-0739 today.