Check Out Unrivaled Subaru Forester Lease Deals
Experts Hail the All-New Subaru Forester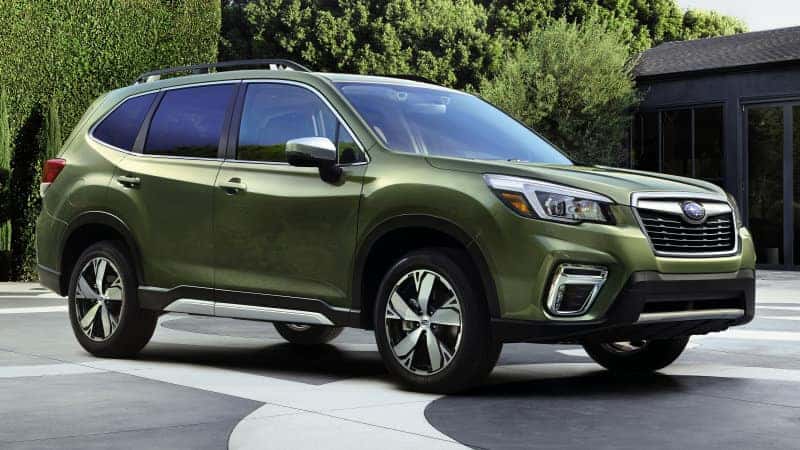 For decades now, the Subaru Forester has consistently remained at the head of the SUV pack thanks to its peerless versatility, capability, and reliability. Last year the latest generation of the Forester was released, and experts are saying that the all-new Subaru Forester takes the model's excellence to new heights. Here are just a few examples of what top reviewers have to say:
"#1 in Small SUVs…Remarkable capability…Remarkable value…Remarkable space…Remarkable efficiency. The 2020 Subaru Forester is an incredible value among compact crossovers and a former Best Car To Buy winner."
"A hard-working, honest car that will never let you down…Good ride/handling balance…Workhorse reputation…Off-road prowess."
"Good at most everything that matters to crossover buyers…Spacious cabin…Relaxed ride and handling."
"Pros: Standard all-wheel drive…A full complement of driver assist features is standard… Enhanced off-road capability thanks to better-than-average ground clearance…Generous cargo capacity."
US News Rankings and Reviews
"The 2020 Subaru Forester places in the top third of our compact SUV rankings, thanks in part to its spacious cabin and excellent fuel economy. It has a robust suite of safety systems, lots of user-friendly tech, and a comfortable ride."
Suffice to say that the all-new Subaru Forester offers all the utility and standard technology that you're looking for.
Current Subaru Forester Lease Deals
Act now and you can enjoy outstanding Subaru Forester lease deals at our Tampa dealer. For example, you can lease the 2020 Forester for just $265 a month.
What's more, at Reeves Subaru of Tampa you'll enjoy the area's largest inventory, making it easy to compare different models and trims so that you can be sure of finding the right one for you. At the same time, we're renowned for offering the utmost in convenience and all-around satisfaction.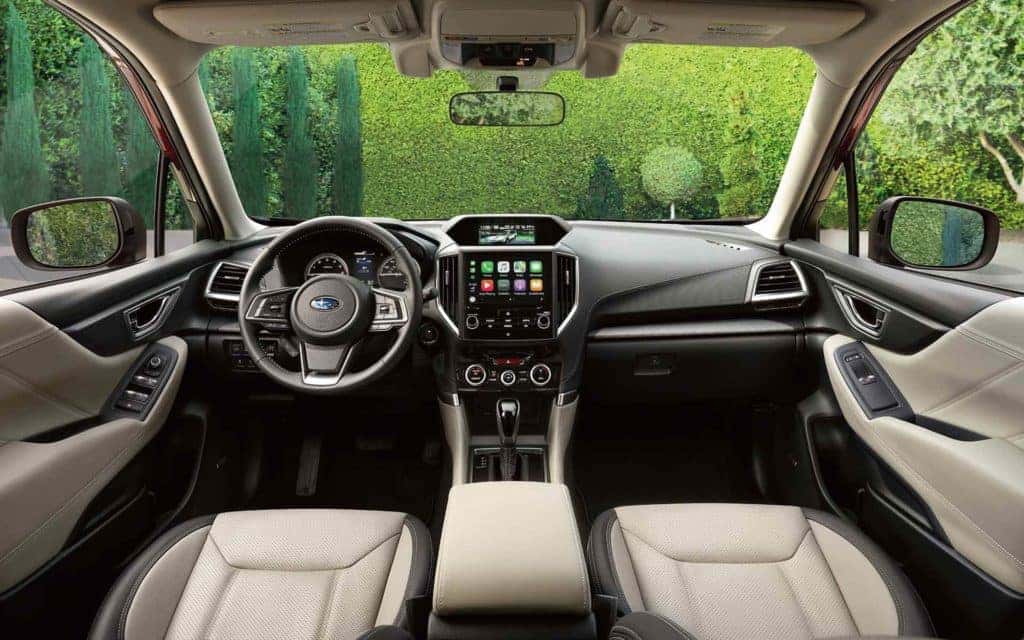 Test Drive Your All-New Subaru Forester Today
To sum things up, the all-new Subaru Forester offers unrivaled levels of capability, versatility, reliability, and safety. And when you get yours from Reeves Subaru of Tampa, you'll enjoy competitive Subaru Forester lease deals, expansive selection, and helpful, knowledgeable, friendly service.
It's all part of our dedication to providing you with complete satisfaction. And in the end, why would you settle for anything less than that?
Check out our current selection of the all-new Subaru Forester online now, or call Reeves Subaru of Tampa at (888) 378-0739 today.