Why Subaru Service from this Tampa Dealer?
Need Subaru Service in Tampa? One Dealer Stands Out Among the Rest

Spring is here, summer is on the way, and road trips and adventures are impending. That means you'll want to get your Subaru checked out and serviced so that it's ready for whatever the road throws at it. So when you need Subaru service, which Tampa Subaru dealer delivers the expertise and quality experience you demand? Only one — Reeves Subaru of Tampa.
Why do Tampa Subaru drivers trust their cars to Reeves? The reasons are many, but here are four that are among the most important.
4 Ways Our Tampa Subaru Dealer Ensures Premium Subaru Service
Perhaps more important than anything is getting Subaru service you can depend upon. You're trusting not only your vehicle, but the safety and comfort of your family to whoever provides your repairs. That's why at Reeves Subaru of Tampa, we've amassed a team of technicians who provide an unrivaled level of expertise and experience.
Many dealers use aftermarket parts that are not only low in quality, but can actually invalidate your warranty. You'll never experience that at Reeves. Our Tampa Subaru dealer always uses Subaru Certified Parts, so that you can be sure of unrivaled quality and coverage.
Forget about slow service that leaves you guessing about when you'll get your car back. At Reeves, we offer the largest volume service center in the region, meaning we can work on more cars at once. That translates into faster repairs, and less delay at getting you back on the road.
The best service specials
Why pay more when you can save? At our Tampa Subaru dealer, we offer premium Subaru service specials on a wide array of maintenance options. Our Subaru service specials are changing all the time, so contact us to learn more.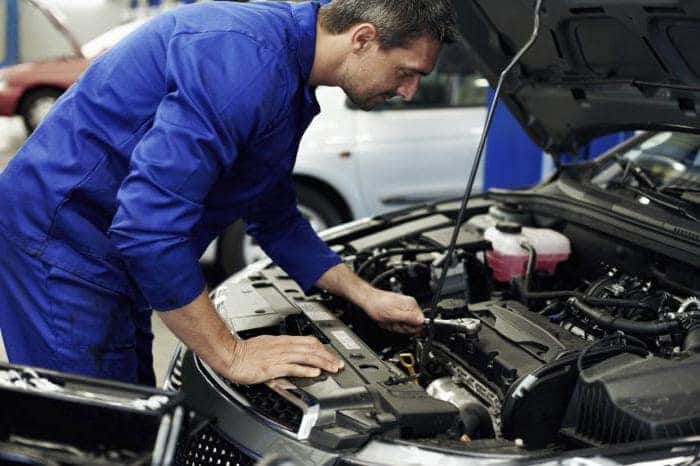 Get Subaru Service from the Experts at Reeves Subaru of Tampa
Fast, convenient, dependable Subaru service at a better price? Why would you want anything else? At our Tampa Subaru dealer, we're committed to providing you with an unrivaled service experience every time.
Schedule your Subaru service online using our convenient form, or call Reeves Subaru of Tampa at (888) 378-0795 today.