Discover Luxury in Tampa | 2019 Audi A8
Meet the Redesigned 2019 Audi A8 at Our Tampa Audi Dealership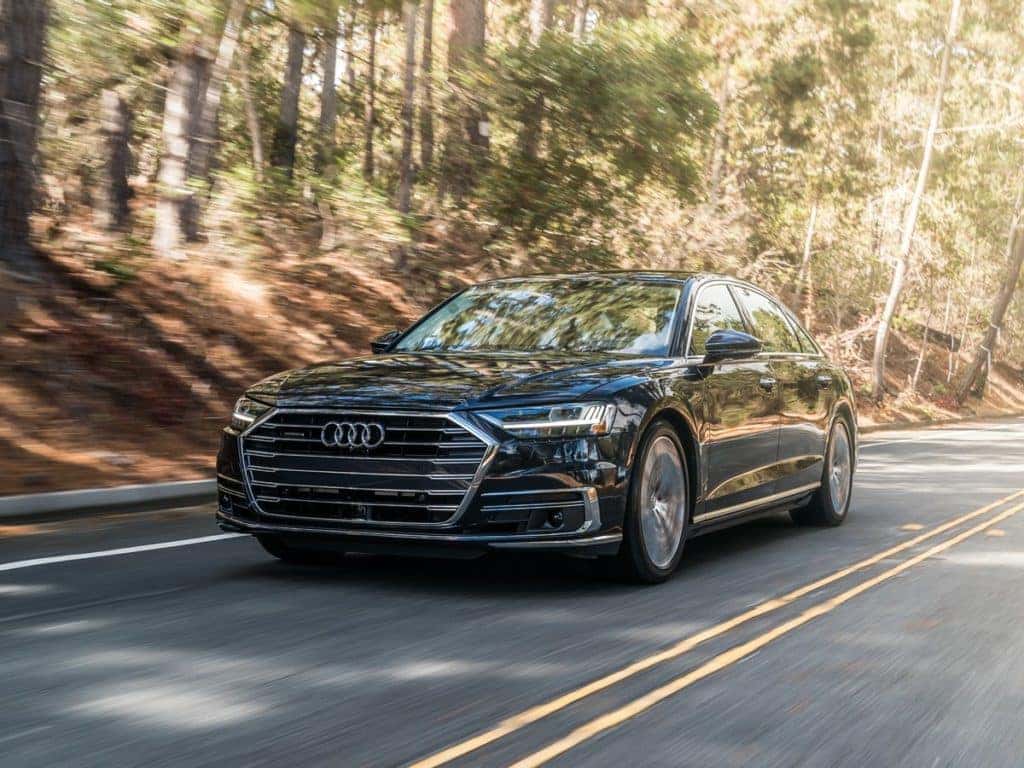 The Audi A8 has been available in a range of form for the past 25 years, and over the course of that time it has consistently stood as a leader in the luxury sedan space. But this year, it's the 2019 Audi sedan that is going to turn more heads than ever. Meet the redesigned 2019 Audi A8, coming soon to our Tampa Audi dealership.
What do you need to know about the new A8?
Experience the Unrivaled Luxury of the 2019 Audi A8
The 2019 A8 takes sedan luxury to a whole new level.
This executive-class sedan offers one of the most stunning aesthetics on the road, and one of the most noticeable of its updates involves its eye-grabbing lighting package featuring dynamic taillight animations, as well as HD Matrix-design LED headlights. Simply put, the new A8 has been designed to be noticed.
Inside, the 2019 A8 is first-class all the way. With luxury materials and the MMI touch infotainment system (which reviewers unanimously call the best on the market), it's got the feeling of perfection. And if you're looking to go full-limo, the rear-seat connectivity and comfort packages provide two detachable 10.1-inch tablets and a 5.7-inch smart remote control—and a whole lot more. This is all in addition to other leading tech like the Audi virtual cockpit and Audi connect.
As for safety, the new A8 leads the way again with state-of-the-art driver assist features like Audi adaptive cruise control assist, turn and intersection assist, virtual 360 degree view camera, Audi pre-sense 360, an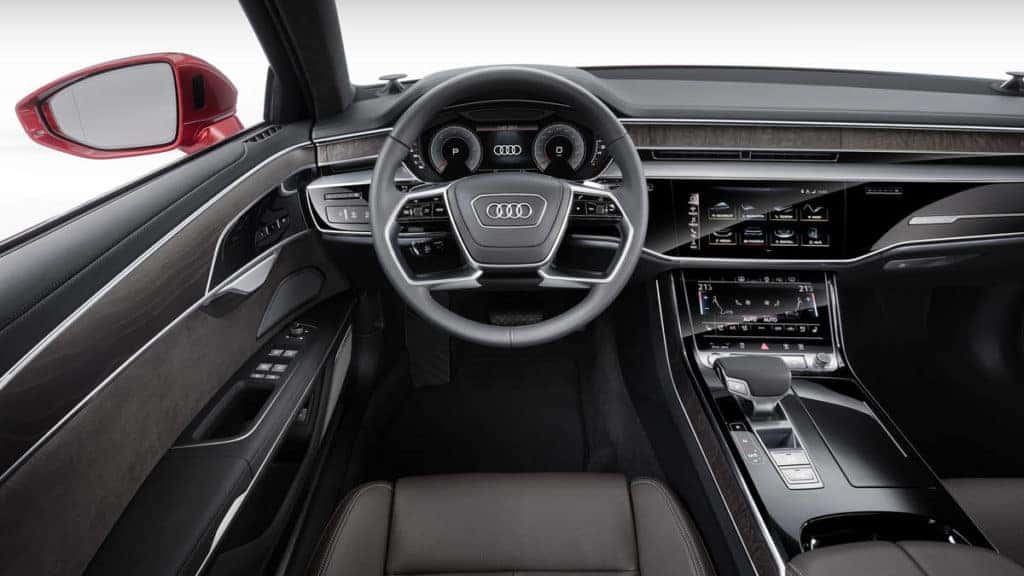 d more. In fact, the new A8 will be the first vehicle to offer Level-3 self driving capabilities—meaning it is the closest thing to self-driving yet.
It's no wonder that Car and Driver called the 2019 Audi A8 "the king of Audi's luxury sedans," saying it offers "serenity on wheels" thanks to its "superb ride comfort and body control." "It is a cruise missile for the wealthy," the reviewer said. "It's quite likely the most technologically advanced car in the world."
Test Drive the New 2019 Audi A8 at Our Tampa Audi Dealership
Want to be among the first to experience this tech marvel? It will be available soon at our Audi dealership Tampa, so check back often. The new A8 is going to change the way you think about driving.
Check out our selection of the Audi A8 online, or call Audi Tampa at (888) 486-8115 today.