Tampa Audi Q7 Dealer
Check Out the New 2018 Audi Q7 at Our South Tampa Audi Dealership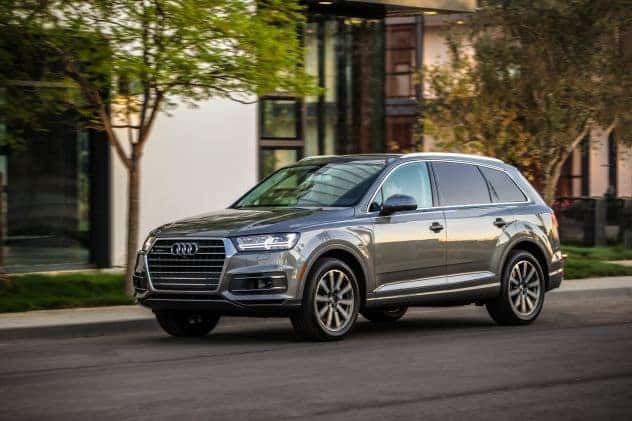 Are you searching for a luxury crossover capable of not only hauling family or cargo, but of doing so in supreme luxury? You're in luck—the new 2018 Audi Q7 is for sale now at our South Tampa Audi dealership.
Why the new Q7? Let's see what the leading reviewers have to say.
The Top 4 Experts Review the New 2018 Audi Q7, for Sale at Our South Tampa Audi Dealership
Here are highlights from the reviews by four of the industry's leading consumer reports:
"Great handling." "Slick tech features." "Well-appointed interior."
"This luxurious three-row SUV offer plenty of performance and technology." Selected as one of Edmunds' Best Luxury SUVs of 2018.
US News Rankings and Reviews
"Luxurious, comfortable, and quiet cabin." "Impressive standard and available safety features." "Energetic, fuel-efficient engines." "Refined ride and handling."
"Amazing attention to detail." "Sublime ride quality." "Technological wonder." "Comfortable interior." "The 2018 Audi Q7 delivers exactly what luxury buyers want: room for the whole family and some of the most advanced technology every fitted to a new car."
High praise indeed.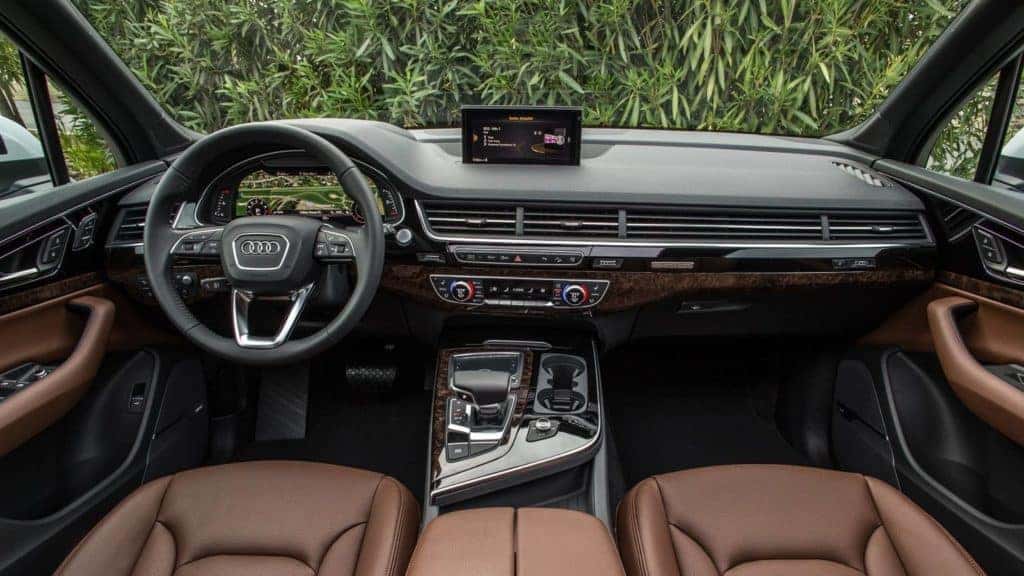 Why Get Your New 2018 Q7 from Our South Tampa Audi Dealership?
Now you might be wondering why our South Tampa Audi dealership is the ideal place to get your new 2018 Audi Q7.
Let's start with mere selection. At Audi Tampa, we offer the largest inventory of the Q7 and every other Audi model, so that you can find the ideal ride for you. This is provided alongside the utmost in product expertise, so that you can be sure to stay informed of the latest innovations from Audi.
We go a step further by making the shopping process more convenient. For example, our valet test drives. Simply inform us as to which model you'd like to try, schedule a time that's convenient for you, then we'll bring the vehicle directly to your home or office so that you can test drive it on your terms.
Finally, at Audi Tampa we're renowned for providing a level of friendly service that you won't find anywhere else. It's why we have a reputation for building relationships with our customers that they enjoy for years.
Check out our selection of the new 2018 Audi Q7 online, or call Audi Tampa at (888) 486-8115 today.