One Tampa Maserati Dealer Triumphs Over All Other Dealers: Here's Why
Discover Why Tampa Drivers Love this Maserati Dealer near Brandon and Wesley Chapel Above All Others
If you're here, it's because you're on the search for the best Maserati dealership. And if you've found your way here, you've found what you're looking for.
Meet Maserati of Tampa, the unrivaled leader among Maserati dealers in the Tampa, Lakeland, and Brandon region. Why visit Maserati Tampa? Here are three reasons.
3 Reasons You've Found a Premier Maserati Dealer
Finding the perfect car for your lifestyle (and not to mention your tastes) is a matter of having options, and at our Tampa Maserati dealer, we provide exactly that. Whatever Maserati model you're looking for, whatever trim package, and whatever color, we have it. We even have an extensive inventory of preowned Maseratis so that you can find the perfect car and the perfect price for you.
The highest echelon of service
At Maserati of Tampa, we're part of the Reeves family of luxury Tampa dealerships, which recently celebrated its 45th anniversary. Over the course of all those years, we've become the unrivaled champions of providing outstanding service among Maserati dealership in Tampa, Brandon, Lakeland, and beyond. Whether you're looking for expert sales advice, an experienced financing team, or a talented service crew of highly trained experts, Maserati of Tampa is your #1 stop.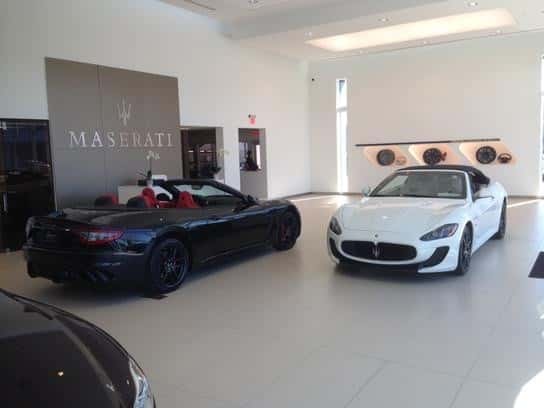 Visit the Leader Among Maserati Dealers in Tampa
Ready to experience a different kind of dealer? A dealer that truly knows what it means to put the customer first by offering the best deals, the best selection, and the best service? It's waiting at Maserati of Tampa.
Check out our unrivaled new and used Maserati selection online, or call Maserati of Tampa at (813) 375-3500 today.