Which Tampa Porsche Dealership Provides the Best Porsche Service?
For the Best Porsche Service Visit the Leader Among Tampa Porsche Dealerships: Porsche of Tampa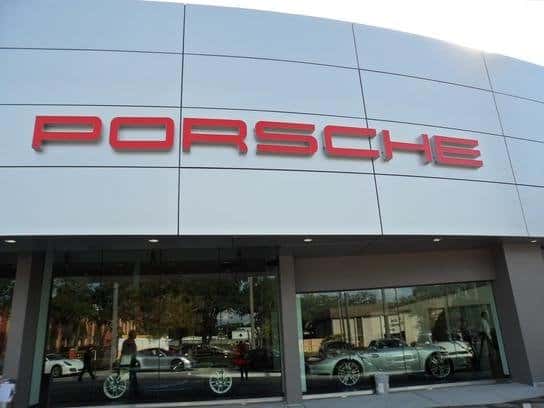 Whether your Porsche needs big repairs or just a bit of maintenance, finding a Tampa Porsche dealer that provides service you can depend on is key. So of the Porsche dealerships in Tampa, is there one that goes above any beyond? Ask around and you'll hear one name mentioned above all – Porsche of Tampa.
How does Porsche of Tampa provide better service than other Porsche dealerships in Tampa? Let's take a look.
How Porsche of Tampa Distinguishes Itself from Other Tampa Porsche Dealers
At Porsche of Tampa, we offer a higher degree of expertise compared to other Tampa Porsche dealerships. Our technicians possess the peak in training and experience, and they are hailed for their abilities to correctly diagnose issues then provide dependable fixes. We're proud to say that we're a part of the Reeves family of auto dealerships, which has existed for more than 45 years.
We're 100% committed to using only Porsche Certified parts. Forget about worrying that you're getting anything less than the best. At Porsche of Tampa, we provide it in every repair we perform.
Nothing causes a headache like car trouble, and that's why we do everything possible to take the stress out of getting the solutions you need. From providing easy to use online tools to schedule your appointment, to our rapid and accurate service processes, and a whole lot more, we make it so you can get back on the road ASAP.
The best service specials
We offer the best services specials that you'll get from and Porsche dealer in Tampa. From specials on services like brake repair, tire replacement, and A/C reconditioning, to low prices on parts and accessories, we make it more affordable to get what you need.

Visit Porsche of Tampa and Discover Why We're the Leader Among Tampa Porsche Dealerships
Ready to get the fast, dependable Porsche service you deserve? Visit Porsche of Tampa today and find out why we're considered the leader among Tampa Porsche dealerships.
Schedule your Porsche service online using our convenient form, or call Porsche of Tampa at (813) 933-2811 today.