Tampa Subaru Service You Can Count On Awaits at Reeves Subaru of Tampa
Discover How Reeves Subaru of Tampa Consistently Delivers the Best Subaru Service Around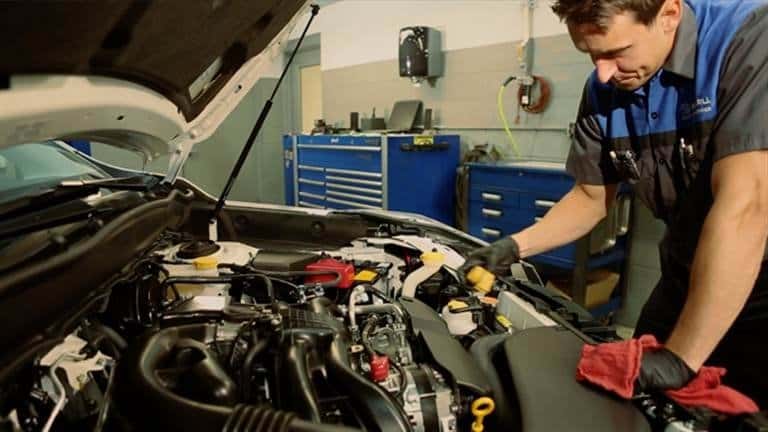 Your Subaru is more than just a car. It's your reliable adventure chariot, built to carry you wherever you need to go, whether you're racing around town running errands with the family, or striking off to the great outdoors for a bit of rugged fun. But nothing puts the brakes on your fun like the need for Subaru repairs or maintenance. So where can you go for the best Subaru repairs and maintenance that Tampa has to offer? Visit the leader among Subaru dealers in Tampa – Reeves Subaru of Tampa.
What makes Reeves the unrivaled champion among Tampa Subaru dealers? Let's take a look.
How Does This Tampa Subaru Dealer Offer Better Subaru Service than Other Dealers?
There are several reasons Reeves Subaru of Tampa is known as the leader among Tampa Subaru dealers:
At Reeves Subaru of Tampa, we make our Subaru service more convenient through a variety of methods. Our expert team has streamlined the entire service process to ensure that your Subaru is repaired and back on the road in no time.
The techs at Reeves Subaru of Tampa possess the utmost when it comes to training and experience. They use only the most state of the art tools and equipment, and only Subaru certified parts. What's more, Reeves Subaru of Tampa is part of the Reeves family of dealerships, which has been operating for nearly half a century. Simply put, we're the experts on all things Subaru.
Why should getting the Subaru service you need break the bank? It's shouldn't, and that's why we provide the best Subaru service specials in Tampa, from deals on battery changes, brake repair, A/C cleanings, and more, to our price match guarantee that says we'll meet or beat any written service estimate.
We don't believe that the minimum will cut it. At Reeves Subaru of Tampa, every service we perform comes with a free multipoint inspection, a free carwash and vacuuming, and more.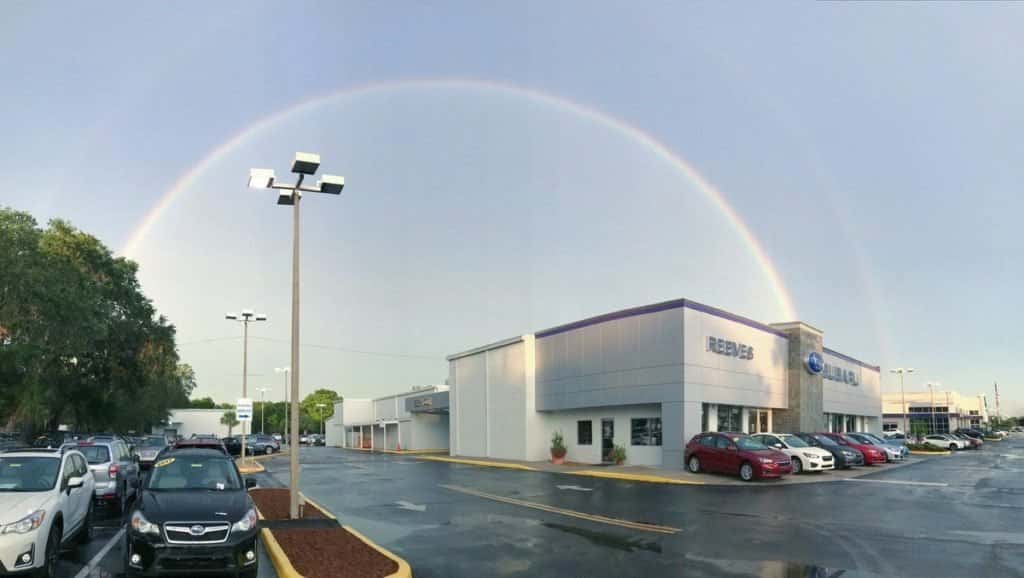 The Best Subaru Repair in Brandon and Tampa, FL, Is at Reeves
In the end, it's simple – whether you need basic maintenance, small repairs here and there, or extensive bodywork and engine rebuilding, the team at Reeves Subaru of Tampa is here to deliver the expert, dependable service you need to keep you and your family safe. We're not just in the auto business – we're in the peace of mind business.
Schedule your Subaru service online, or call Reeves Subaru of Tampa at (888) 378-0739 today.