Tampa's Premier Audi A3 Dealership
Get Your New or Used Audi A3 from the #1 Audi Dealer in Tampa, Florida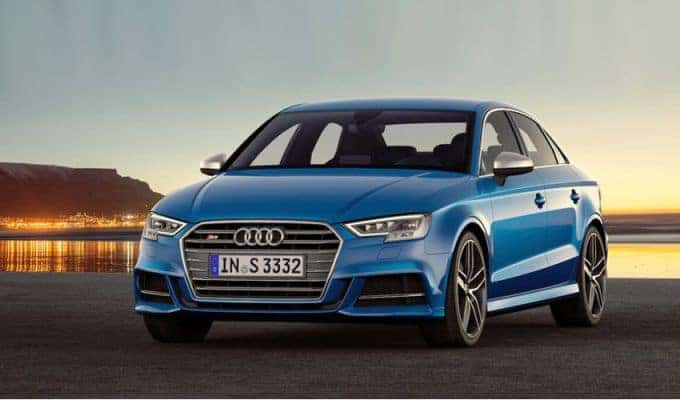 Are you looking for a sedan that will deliver unrivaled performance, comfort, luxury, and tech? According to the renowned reviewer Edmunds, one stands out as the "most desirable" in its class—the Audi A3, for sale new and used at our Audi dealer in Tampa, Florida.
So why should you get behind the wheel of a new or used Audi A3? And why get yours from Audi Tampa? Let's dig a little deeper.
The Audi A3 is for Sale Now at the Leading New and Used Audi Dealer in Tampa, Florida
For our discussion of the Audi A3, we'll be drawing from reviews by Car and Driver, Motortrend, and US News Rankings and Reviews.
Let's start with performance. With a base 220 hp, the Audi A3 has a zippy 0-60 time of just over 5 seconds. At the same time, it gets a solid 33 mpg fuel rating. And reviewers also praise its "dynamic" and "engaging" driving experience.
As for the interior, the Audi A3 has been hailed for its "premium" cabin, spacious seating, and its "premium technology. What kind of tech? Reviewers are specifically thrilled by its "high-tech" infotainment system with optional virtual cockpit, along with the wealth of safety tech that has been added to the Premium Plus trim.
And the experts were particularly excited that one trim—the RS 3—has finally come to the US. With its thundering 400 hp engine and it's 3.5 second 0-60 time, its expanded front air intakes and massive duel tailpipes, the Audi A3 RS 3 was crafted to make your heart pound.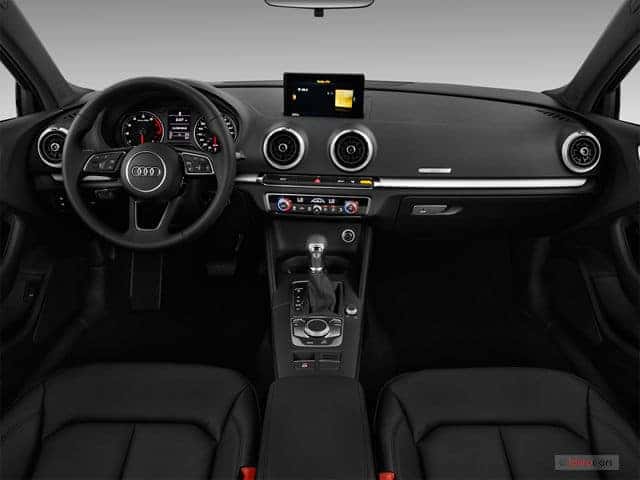 Test Drive Your New or Used Audi A3, for Sale at Our Tampa Audi Dealer Now
Why test drive your new or used Audi A3 at Audi Tampa?
First, our expertise. Our dealership draws from over 45 years of experience—that's nearly half a century of Audi know-how.
Then you need to consider selection. You don't want any car that happens to be on the lot. You want the perfect vehicle for your lifestyle. That means the ability to choose between different models, trims, and even color packages. That's exactly what you get at Audi Tampa.
Finally, when you're driving a technological masterpiece like the Audi A3, you need the best service possible. At Audi Tampa, we offer not only the technical expertise to provide dependable repairs and maintenance, but the service volume you need to get back on the road fast.
It's no wonder our customers call us the leader among new and used Audi dealers in Tampa, Florida.
Check out our new and used Audi A3 selection online, or call Reeves Audi Tampa at (888) 486-8115 today.