The Audi A4 Sedan – Luxury in West Chapel
Meet the 2018 Audi A4 Sedan at the Premier Audi Dealer near West Chapel and Westchase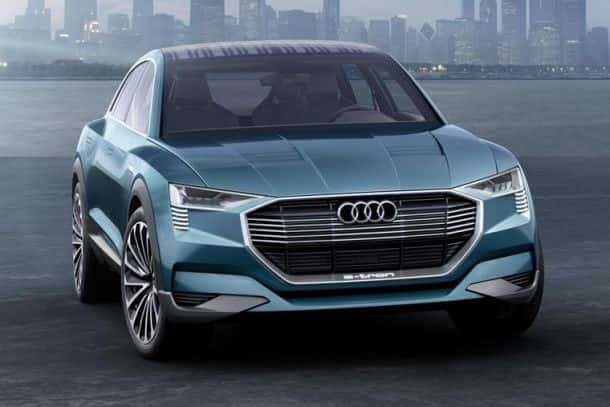 For the past 25 years, the Audi A4 has set the standard for luxury sedans. According to the experts, the latest edition takes that excellence to a whole new echelon. Introducing the 2018 Audi A4 sedan, for sale now at our Audi dealer near West Chapel and Westchase – leading the pack when it comes to tech, performance, and all-around luxury.
Experts Love the 2018 Audi A4 Sedan
Let's take a look at what the experts have to say about the 2018 Audi A4 sedan, available at our Westchase Audi dealer:
"Terrific powertrain." "Comfortable interior." "Dazzling high-tech features." "Great safety features."
"Heroic entry-level sports sedan." "Strong and efficient engines." "Ideal ride and handling-balance." "Modern interior." "A blend of sport and luxury that few sedans can match."
"As good as compact luxury sedans get."
US News Rankings and Reviews
"Dynamic road manners." "Sophisticated, serene cabin." "Responsive, feature-rich infotainment system." "Extensive standard and available tech/safety features."
"Best balance of sports and smarts." "Packed to the gills with class-leading cabin and driver-aid technology."
In other words, the 2018 Audi A4 sedan is a winner.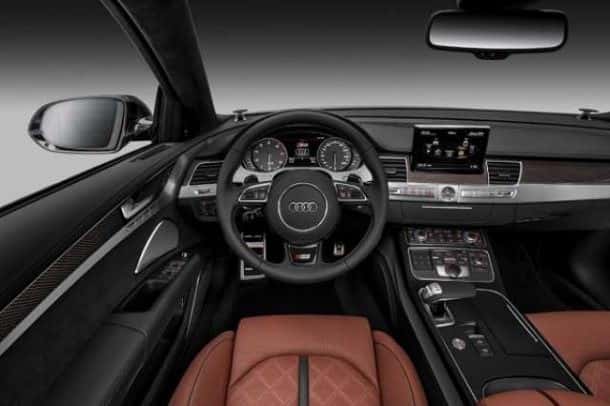 Test Drive the 2018 Audi Sedan at the Leading Dealer near Westchase
At Audi Tampa, we're renowned for offering a superior dealership experience. What makes us the premier Audi dealership near Westchase?
Whether you're looking for a particular trim of the 2018 Audi A4 sedan, or any other Audi model, you'll find it at Audi Tampa thanks to the fact that we offer the most expansive selection of any dealer in the Westchase region.
As reviewers have pointed out, the 2018 Audi A4 is packed with state-of-the-art tech. If you're going to make the most of it, you need a dealership that offers the expertise necessary to keep you informed about the latest Audi innovations. That's exactly what you get from Audi Tampa.
At Audi Tampa, we've recently launched the I Care Promise, a unique commitment to providing unrivaled satisfaction every time you interact with a member of our team. Why settle for anything but total satisfaction?
Bottom line—our Westchase Audi dealer is the ideal place for you to test drive the 2018 Audi A4 sedan.
Check out our selection of the 2018 Audi A4 sedan online, or call Audi Tampa at (888) 486-8115 today.