Where to Find Your Used Subaru for Sale in Tampa?
Looking for a Used Subaru for Sale in Tampa? You're At the Right Place
Shopping for a pre-owned vehicle offers an array of challenges. It can be difficult to find the right car for your needs, let alone one that is reliable. The challenge is accentuated by the fact that we're living in particularly hard times when it comes to health and safety. With all of this in mind, where is the best place to find your used Subaru for sale in Tampa?
Let's take a look at how Reeves Subaru of Tampa addresses your needs.
How Reeves Subaru of Tampa Provides a Superior Used Car Shopping Experience
There are many ways our dealership ensures that you enjoy a superior experience, but here are a few that stand out:
If you're worried about physically visiting our location to shop—or even if you're simply looking for greater convenience—we have a solution. Thanks to the offsite test drives offered by Valet by Reeves, now you can try out the vehicle of your choice directly at your home or office.
At Reeves you'll consistently find the largest inventory of used Subaru models for sale in Tampa. Whatever model or trim you're looking for, we make it easy to find the ideal vehicle for your needs.
We know that one of your biggest concerns when shopping for a pre-owned vehicle involves quality. At Reeves you can count on receiving superior quality because of our rigorous inspection and reconditioning processes. And when you get a CPO vehicle, you'll also benefits from the protection of the Subaru Certified Pre-Owned Warranty, which includes 7-years/100,000 miles of coverage, 24/7 roadside assistance, add-ons for even more expansive coverage, and a whole lot more.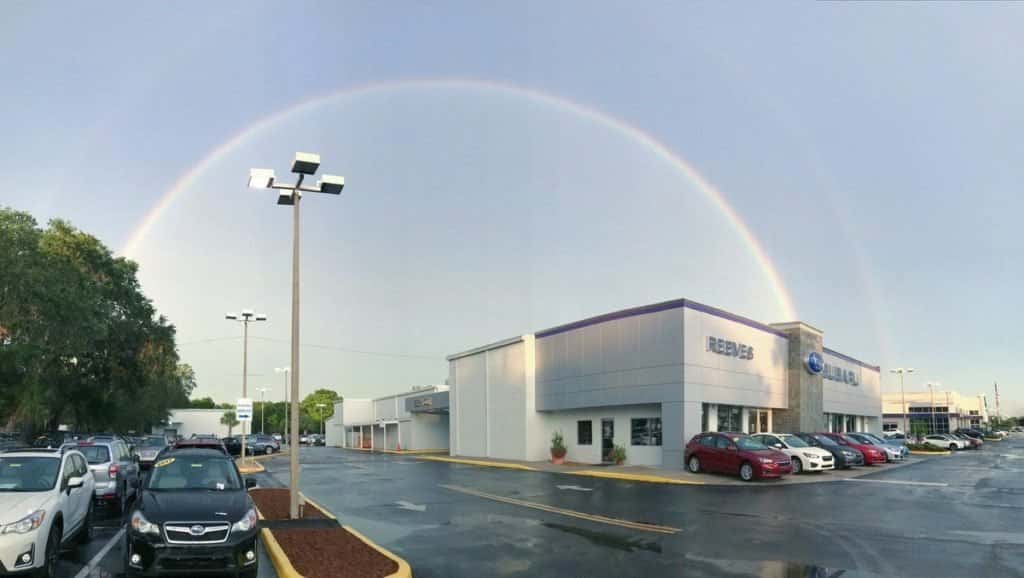 Schedule Used Subaru Test Drive Today
Ready to find your used Subaru for sale in Tampa? As of this writing, our inventory includes nearly two dozen Outback and Forester options, one dozen Ascent and Crosstrek options, and plenty of other used Subaru models to choose from. So visit Reeves Subaru of Tampa today, or contact us online or via phone to arrange your offsite test drive.
At Reeves Subaru of Tampa, we're committed to providing you with complete satisfaction with every interaction. Let us know how we can best serve you.
Check out our current used Subaru selection online now, or call Reeves Subaru of Tampa at (888) 378-0739 today.