Experience Capable Performance with a Used Subaru WRX
The Outstanding Performance of a Used Subaru WRX Awaits at Our Tampa Pre-Owned Subaru Dealer
When Subaru released the Impreza in 1992, the company realized that a handful of high-performance drivers would want to have the comfort, reliability, and capability of this now-renowned model bolstered by a more thrilling driving experience. As a result, the WRX was born. Now if you're looking for a pre-owned Subaru that will deliver the perfect blend of capability and performance, it's time to check out a used Subaru WRX.
Let's take a look at what a few leading reviewers have to say about the WRX.
Surefooted Performance: Check Out a Used Subaru WRX
Here's why experts say a used Subaru WRX is the ride for you:
"All-wheel-drive confidence, powerful turbocharged engine, great visibility."
"In both the WRX and WRX STI, acceleration is swift and among best-in-class." "Delivers superb handling and steering response on twisting roads." "Full-time all-wheel drive enhances traction and performance." "Offers several premium safety equipment options."
"All-wheel-drive fun, all the time." "Sharp handling, strong turbo engine and all-wheel-drive grip." "The 2019 Subaru WRX is the affordable sports sedan for the driver who wants to go everywhere at maximum attack."
US News Rankings and Reviews
"One of the most athletic cars in its class." "Powerful engines." "Adept handling." "Spacious seats." "Standard all-wheel drive."
"For: Grip, chassis precision, ground-covering ability, hardcore nature."
Now let's get specific. Your used Subaru WRX will boast the surefooted grip of standard all-wheel-drive, the power of a turbocharged Boxer engine, high-performance handling, a sports body kit, and innovative driver assist features.
In other words, the WRX delivers a thrilling, modern driving experience packed with Subaru capability.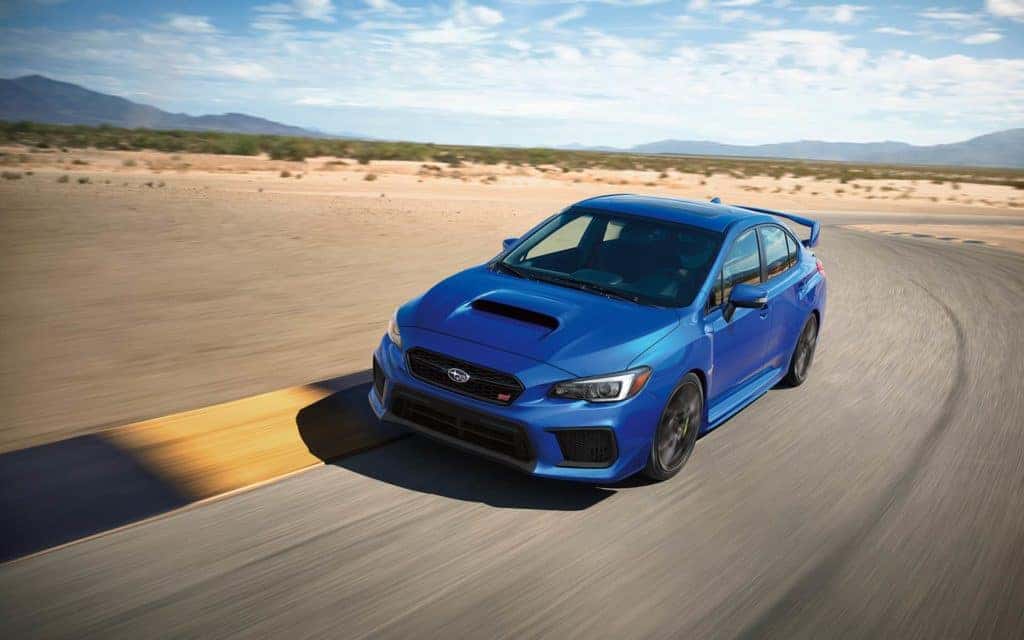 Test Drive Your Used WRX at Tampa's Premier Pre-Owned Subaru Dealer
Ready to get behind the wheel of your used Subaru WRX? Visit Reeves Subaru of Tampa today to find out why we're considered the area's premier pre-owned Subaru dealer.
We offer a vast pre-owned Subaru selection, allowing you to find the ideal model and trim package for you.
Every vehicle we offer has been carefully inspected and reconditioned, allowing you to drive with greater peace of mind.
Customer satisfaction is at the core of everything we do, and we always deliver a shopping experience that includes the utmost in convenience.
Check out our used Subaru WRX selection online now, or call Reeves Subaru of Tampa at (888) 378-0739 today.