What is the Difference Between the Range Rover and the Range Rover Sport, Velar, and Evoque?
What's the Difference Between Different Land Rover Range Rover Editions?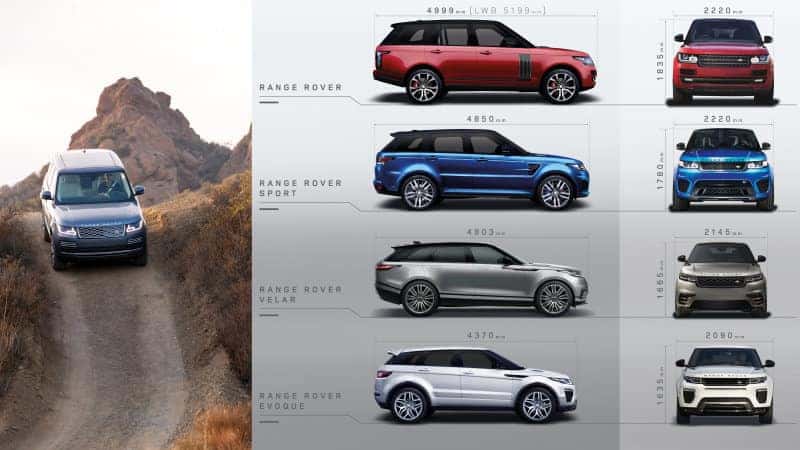 For decades the Range Rover has been not only one of Land Rover's most popular vehicles, but one of the most beloved SUVs on the road, period. Over the years, Land Rover has expanded on the Range Rover line by adding several popular variants: the Range Rover Sport, the Range Rover Evoque, and most recently the Range Rover Velar.
So how do these models differ? Allow our Tampa Land Rover dealer to explain.
The Difference Between the Range Rover, Range Rover Sport, Range Rover Velar, and Range Rover Evoque
The original Range Rover is designed to offer a good balance of all the things you want. It has solid power and handling, an expansive interior, and can do pretty much anything you need it to on or off the road.
Land Rover Range Rover Sport
Essentially, the Range Rover Sport is just a more trimmed down version of the original Land Rover. Slightly smaller and more streamlined, the Sport is all about off-road capability with less emphasis on tech, and can carry up to seven passengers rather than the usual five. If you're looking for pure outdoor adventure, the Sport is probably your best choice.
Land Rover Range Rover Evoque
The Range Rover Evoque was introduced to give urban drivers all the SUV benefits of a Range Rover but with elements that are more city-friendly. It's a bit smaller and easier to park, has a hip exterior design, and has more emphasis on fuel efficiency rather than power.
Land Rover Range Rover Velar
Essentially, the Range Rover Velar is a middle-ground between the Sport and the Evoque. Smaller than the former and larger than the latter, the Velar was the first model to feature Land Rover's new dual touchscreen center console interface. It also places emphasis on fuel efficiency over power, and offers a wider array of interior color options than the Sport.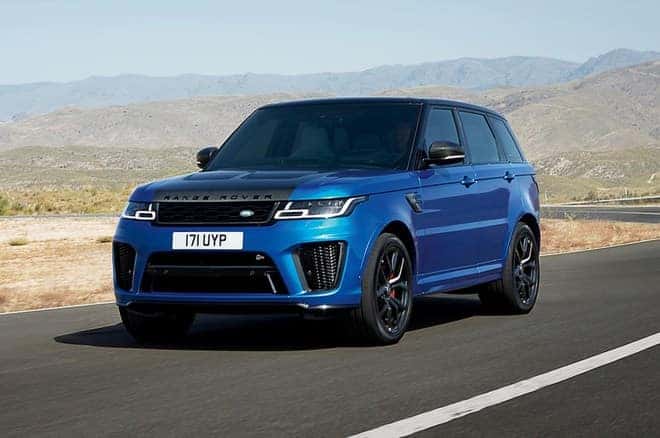 Compare and Contrast Different Range Rover Editions at Our Tampa Land Rover Dealer
The best way to discover which Range Rover is right for you is by seeing them side by side and test driving them for comparison. At Land Rover Tampa, we offer the largest selection of Range Rover options that you'll find anywhere in the region, so drop by today and check them out for yourself.
Check out our Range Rover selection online, or call Land Rover Tampa at (888) 355-4581 today.